On the 26th of February 2014
at the festive reception in the Viennese Diplomatic Academy to celebrate the 90
th
year anniversary of establishing of diplomatic relations between Austria and Russia, the President of Austria Heinz Fischer followed by the Ambassador of the RF in Austria Sergey Nechaev and the Director of the Allrus Gallery Roman Fedchin became acquainted with a part of the exposition of the exhibition of the Allrus Gallery
"Austria though the Eyes of Modern Russian Artists"
.
On the 26th of February 2014
there took place a festive reception in the Viennese Diplomatic Academy to celebrate the 90
th
year anniversary of establishing of diplomatic relations between Austria and Russia, where along with high ranking officials there took part and made greeting speeches the President of Austria Heinz Fischer and the Ambassador of the Russian Federation in the Austrian Republic Sergey Nechaev.
The President of Austria Heinz Fischer followed by the Ambassador of the RF in Austria Sergey Nechaev and the Director of the Allrus Gallery Roman Fedchin became acquainted with a part of the exposition of the future exhibition of the Allrus Gallery
ďAustria though the Eyes of Modern Russian ArtistsĒ
, which has been exposed in the reception hall of the Diplomatic Academy.
Some photos from the festive reception: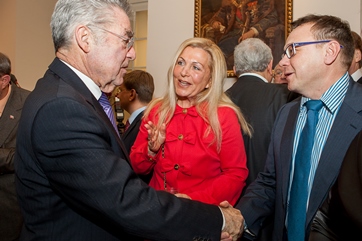 With the President of Austria Heinz Fischer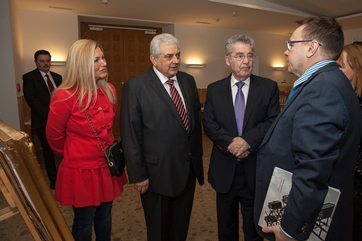 With the President of Austria Heinz Fischer and the Ambassador of Russia in Austria Sergey Nechaev during the sightseeing of the part of the exposition of the gallery Allrus ďAustria though the Eyes of Modern Russian ArtistsĒ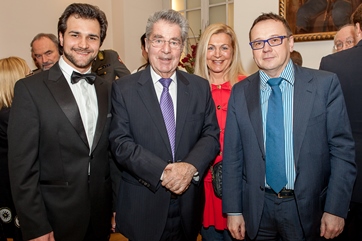 With the President of Austria Heinz Fischer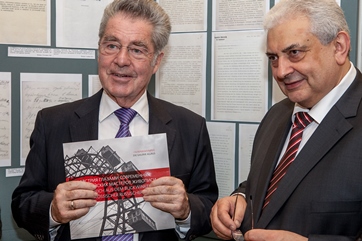 The President of Austria Heinz Fischer and the Ambassador of Russia in Austria Sergey Nechaev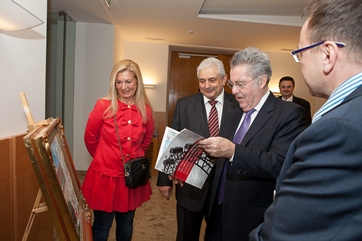 With the President of Austria Heinz Fischer and the Ambassador of Russia in Austria Sergey Nechaev during the sightseeing of the part of the exposition of the gallery Allrus ďAustria though the Eyes of Modern Russian ArtistsĒ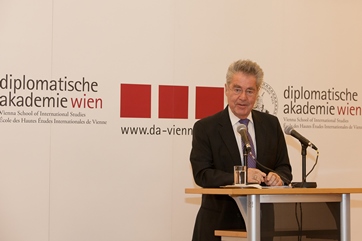 The President of Austria Heinz Fischer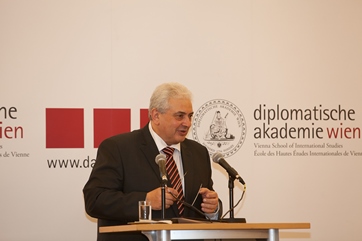 The Ambassador of Russia in Austria Sergey Nechaev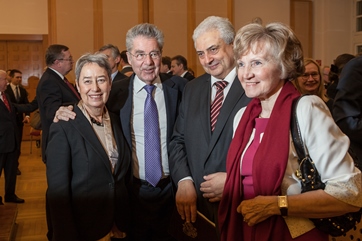 At the festive reception in the Viennese Diplomatic Academy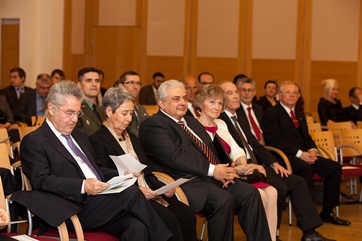 At the festive reception in the Viennese Diplomatic Academy